The Himalayas have always captured the fascination of the world with its spectacular landscapes and panoramic views that are unique to no other. It also helps that it is the highest peak in the world. Trekking expeditions to the Himalayas have always been a favorite for the world and its surprises never end. Here is the list of top 20 Himalayan Treks you can't miss
1. Everest Base Camp
This had to be the first one on this list as every trekker dreams of this ultimate trekking expedition. But it is not for all people. If you don't know, there are two everest base camp treks, From Tibet, you can reach North Base Camp trek and South Base Camp trek can be reached from Nepal. It is indeed a blessing that both the camps provide facilities to accustom you to the shivering cold and high altitude so that you can prepare yourself mentally and physically before climbing the Alpine Giant. You can rest for some time and even spend a few days at the base camp to acclimatise yourself. You can catch a glimpse of Everest and enjoy reaching its foothills.
2. Chadar Trek
Why chadar trek Always on top of trekkers list? This surely attests to the beauty of the region and the hero of the Chadar trek is the Zarap River. When winters reach their peak, the Tsarap River freezes up and imparts mesmerizing colors that attract people from all over the country. So, make sure you reach here when winters are at their peak so that you can cross the glacial lake safely, because trust me falling into the icy cold water is definitely not worth it.
3. Karakoram Trek
Karakoram Trek Extends from 10 to 20 days depending on the route you take. The trail will be isolated and you can experience nature in all its raw beauty and also take some time to reflect on life. The terrains provide you with great views, climbs and greenery that are capable of surprising you, no matter how many times you have trekked to that place.
4. Stok Kangri Trek
Stoke Congee One of the most livable and hospitable places in the Himalayan region. Enjoy the beauty of one of the most picturesque landscapes in the entire Himalayas along with a taste of the local culture. The trek stretches for more than 50 km through several small and high peaks and when you reach the highest peak of them all, get a complete glimpse of the Indus Valley in its vicinity. Stok Kangri trekking expedition should definitely be on your top list of trekking destinations in India.
5. Har Ki Doon Trek
Har Ki Doon Trekking experience is preferred for beautiful villages hidden due to the generosity of the mountains. When you encounter these ancient villages, where people engage in a unique harmony with nature, one would realize that the simplicity actually screams a lovely beauty. Trekking through the valleys and deep gorges while holding hands with the villagers of the taluka and Gangad is a pleasant experience, the base camp at Sankri, situated at an altitude of 6,400 feet, is where you rest and prepare for the journey.
6. Kedar Kantha Trek
Kedar Kantha Trek It is not only a challenging winter trek, but it is also a place to enjoy some unrestrained fun with the snow. Often a favorite adventure destination, it is situated at an altitude of 12,500 feet and is a delight for beginners. The trek is relatively easy and attracts a large number of tourists. It is also famous for its spectacular camping sites that offer panoramic views of the surroundings. It is also famous for its deodar trees and falling snow.
7. Bada Bhangal Trek
you probably know Bada Bhangal Trek As the Shepherd Trail and as the name suggests, this challenging trek is for more experienced trekkers. This challenging trek lasts for 10-12 days and takes you through the rugged landscape of the Kullu-Manali Valley. It comes as no surprise that the trek is more suitable and easy for trekkers who are familiar with the countryside trekking. The altitude of the trek reaches a maximum height of 5000 meters.
8. Hampta Pass Trek
Humpta Pass Trek A favorite trekking trail is located in the Spiti Valley. This beautiful lush green landscape surely knows how to surprise everyone. The dramatic changes in the landscape from greenery to snow to desert make the trek mesmerizing. The pass is never short of surprises and quite the stunner.
9. Roopkund Lake Trek
There is nothing like a glacial lake amidst high mountain peaks and heavy snowfall. Even the most hardened person will be attracted to its pristine beauty. Roopkund Lake Trek Can be extended up to 14 days and is definitely not recommended for the faint of heart. The lake is significant for its scenery as well as its air of mystery.
10. Markha Valley Trek
Experience different terrains in one place, through deserts, grasslands, peaks and snow. With a national park, two enticing mountain passes, panoramic views of hill ranges and several rest points, stores and a tea shop that serve you the best tea in the Ladakh region, Markha Valley Trek An experience you will never forget.
11. Kalindikhal Pass Trek
A mere picture of the Vasuki River is enough for a trekker to pack his bags and head towards the amazing Kalindikal Pass. A freak drive that passes through the Garhwal ranges and reaches the Gangotri-Badrinath basin, Kalindikhal Pass Synonymous with beauty at its peak. The vastness of the surrounding landscapes amazes with its mystical aura.
12. Trans Zanskar Trek
As the name suggests, this trekking trail takes you through the Ladakh regions and is quite a tough and challenging affair. This can extend up to 30 days or more, but I assure you that every bit of the trek will be worth it. From grassy valleys to snow-capped mountains to dangerous and steep peaks Trans Zanskar Trek has it all. It would be best suited for an experienced trekker not only because of the rugged landscape but also because of the duration of the trek. This trek really tests your endurance.
13. Goicha La Trek
Come the winter season and the Himalayan peaks can be seen from this trekking trail. Kangchenjunga and other peaks are a delight to the eyes and beauty in its magnificence waits to envelop your wondrous eyes. a moderate to difficult trek goicha la trek Can extend up to 10 days.
14. Kuari Pass Trek
Kuari Pass Trek The perfect choice for a beginner who is still grappling with more challenging treks in the Himalayas. The Kuari Pass takes you through comparatively flat roads adorned with beautiful landscapes and valleys amidst snow-capped peaks. It is a delightful trek for beginners as it helps them to relax and enjoy the trail, as well as the majestic ambience of the Himalayas.
15. Bandarpunch Trek
One who loves the myth of Ramayana, Bandarpunch Trekking Trail Often associated with the name of Lord Hanuman. The mystical aura of this trekking trail only adds to the beauty of the trails. A high light of this trekking trail is that it takes you through the Govind Pashu Vihar National Park and Sanctuary which is famous for being a safe haven for flora and fauna.
16. Chopta Chandrashila Trek
situated at an altitude of 4600 meters Chopta Chandrashila Provides a unique and excellent view of the surrounding landscape including the famous Trishul and Kedar peaks. Like Bandarpunch, this area is also associated with the myth of Lord Ramayana. The divine aura only adds to the splendid beauty of the peak.
17. Dodital Lake Trek
This sweet water lake located in the height of Uttarakhand has been tempting people for years. This is one of the great treks in Uttarakhand, once you see this place you will know why. Sangham Chatti is a picturesque old village where trekking begins to enjoy its pristine beauty. surrounding landscape Dodital Lake And the Himalayas in the distance provide an unmatched view and often transform you into lush green valleys adorned with pine trees and meadows with rugged landscapes and snow-capped peaks.
18. Gangotri Tapovan
The Gangotri region is adorned with myths and legends which add to the beauty of the place. Gangotri Tapovan It is one of the Char Dhams of Hinduism and today stands as a siren call for all those adventure enthusiasts out there. It is also commonly associated with the legends of Lord Shiva. The soothing nature of Gangotri region helps a person to reduce stress and relax. Furthermore, one is forced to bow his head in reverence to the majestic and mystical aura created by this area.
19. Kareri Lake Trek
This beautiful and ancient lake, yet untouched by the ugly hands of modernity Kareri Lake A hidden gem amidst the mountains. One has long lush green valleys, many streams, dense trees, dry desert and high peaks that delight every trekker. Being a high altitude trekking expedition, the trek is not for the faint of heart.
20. Prang La Trek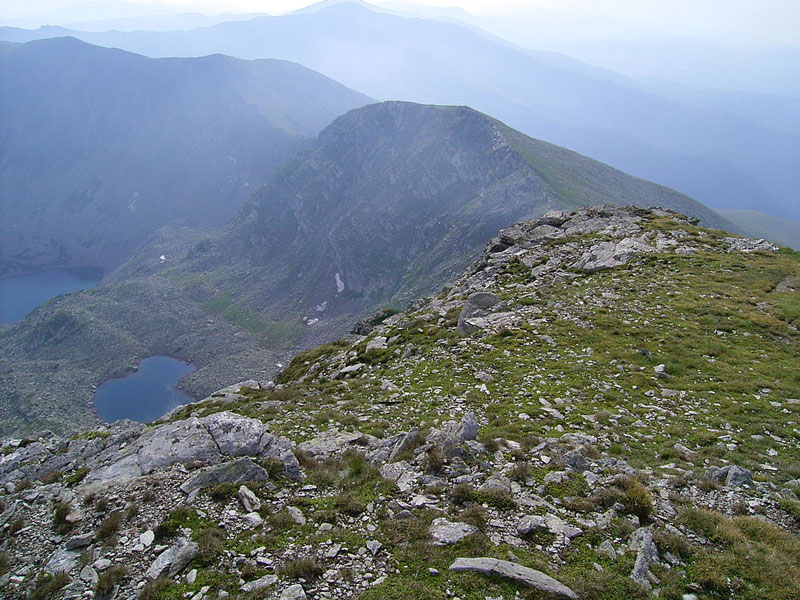 Walk the postulated paths of the ancient past. This trade route of the bygone era connects the Spiti Valley to the Ladakh region. Prang La Trek An enthralling adventure for an experienced trekker as the tough challenges that you will face in this trekking trail make it all the more interesting. So, as you can guess, the pass is open to tourists only in certain seasons depending on the climatic changes in the valley. With the onset of winter, the trail gets covered with thick snow and at times the temperature drops below 10 degree Celsius.
Trekking offers a unique harmony with nature through its little wonders and high altitudes. get better majestic peaks of the Himalayas It is not only about the thrill but also about how one can overcome fear. So, this summer Plan Your Trekking Trail And just go for some adventurous adventures!